What To Do If Your Water Heater Is Leaking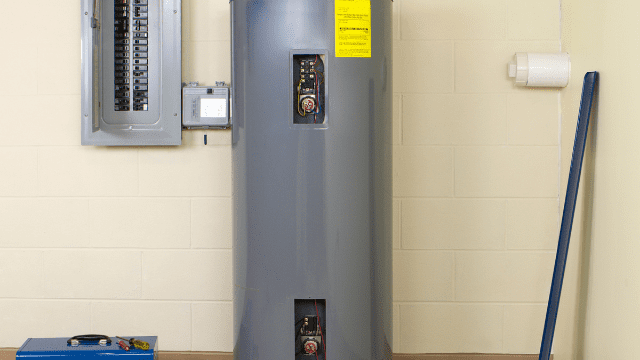 Do you like a hot shower after a long day at work? It's a great way to wind down your day and settle in for the evening and just take some comfort away from the daily grind. Have you ever turned on the water and instead of hot water, it's a frigid chill? Your first instinct will be to go check on your water heater, right? What if when you arrive at your water heater, it's surrounded by pooling waters? 
If you've found yourself in this situation or just want to be prepared, you've come to the right place. United Water Restoration of Memphis would like to take a few moments of your time today to give you an idea of how you should inspect for the cause of why your water heater is leaking, and how best to address the problem.
What Is The Problem?
If you're trying to figure out why your water heater is leaking, you'll want to conduct a careful but thorough visual inspection of the water heater from top to bottom. It's important to work your way down from the top because there's a chance it's not your water heatWhat To Do If Your Water Heater Is Leakinger that is leaking, but rather a connecting pipe. Begin inspecting your water heater visually starting with the water supply lines that feed into the tank. From there, continue this process working your way down; leave no stone unturned.
Caution: When you're working with a water heater, remember that while you may not be getting any hot water in your shower that doesn't mean you can afford to be careless. When trying to determine why your water heater is leaking, keep in mind that any attempt to disassemble your water heater bears the potential risks of injury to you as well as worsening the water damage in the area, leading to a bigger mess. 
Once you find the source of the leak can you properly determine if you can tackle the problem on your own, or if you'll need repairs or full replacement from professionals. Depending on the amount of water that's leaked from the water heater, it's possible you'll need to seek water mitigation or damage restoration services too.
Damages Left Behind: Now What?
There's a high chance that a leaking water heater has caused some damage to your property, and if that's the case you're going to want the best in your corner. United Water Restoration Group of Memphis is standing by to take your call at (901) 410-4466.  
With our selection of tools, our team of experts, and the ability to work with all insurance providers we are the clear choice when it comes to mitigating water damage and conducting water damage restoration. Give us a call today!