Water Damage Restoration Services in Memphis, Tennessee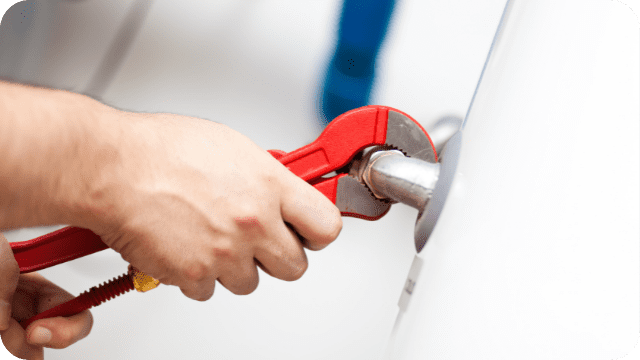 Water damage can occur from numerous events, it can happen during any time of the year. From storm damages to old leaking pipes, water damage can happen to anyone. Regardless of the severity of damage and cause, United Water Restoration Group of Memphis, Tennessee can help you. Our technicians are highly trained and certified in handling any form of water damage. 
United Water Restoration Group of Memphis, Tennessee consists of an extensive network of certified professionals. This allows us to be part of every step of the water damage restoration process. From simple cleanings to major reconstruction, our network allows us to handle it all. United Water Restoration Group's water damage restoration process allows our technicians to assist you from start to finish. During this process, our water damage restorers will assess your property, remove excess water, dry affected areas, sanitize, clean, and restore damaged materials.
United Water Restoration Group of Memphis, Tennessee technicians are available 24-hours a day, 7 days a week, 365 days a year. We know that these types of situations are not planned and can happen at any time of the day or night. Our service line at (901) 410-4466 is always available and can place you in direct contact with a certified United Water Restoration Group technician located in Memphis, Tennessee in a matter of minutes. We pride ourselves on having the quickest response time in the industry. When disaster strikes, our technicians are always close by to assist. 
Contact Memphis' Water Damage Restoration Experts
Our technicians will work hard to ensure that your home or business is restored to its pre-loss conditions. The goal of our water damage restoration services is to erase any lingering damage and noticeable signs of water damage. After our water damage restoration process is complete, your property will return to a state of normalcy. One with no indications of stains or damage.
Read What Our Water Restoration Customers Are Saying​
"Richard and his team at United Water Restoration Group did a fantastic job of restoration due to mold and water damage. They helped me with water damage from a roof leak on my garage. They were reasonably priced, professional and very helpful. They take care of their customers! You will enjoy working with this team. They'll work hard to make you satisfied."
"Great fast and efficient service. Results are top-notch. Friendly and knowledgeable crew. Hope you don't need them, but if you do call them first."