Disinfecting & Cleaning Services in Memphis, Tennessee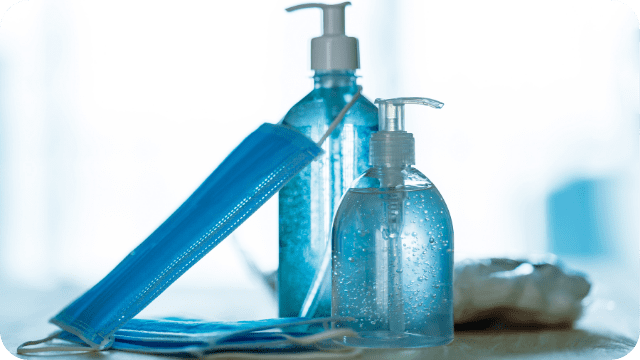 United Water Restoration Group of Memphis, Tennessee can also help businesses and homes with cleaning and disinfecting services. Our disinfecting and cleaning services in Memphis, Tennessee can assist a business after a major event or even after a normal day of foot traffic. They can be used by homeowners before or after any major social gatherings. These services are about providing a safe, clean, protected home against common pathogens, irritants, and common allergens. 
Pathogens like the flu or common cold are highly contagious and can be spread from high-touch surfaces. Surfaces like doorknobs, counters, tables, and chairs are touched often and cleaned seldom. Making them the perfect hotbed for various pathogens seeking a new host. Uncleaned surfaces pose a risk that leaves your business or home at risk. Our cleaning and disinfecting services in Memphis, Tennessee add an extra layer of protection to prevent this. 
Our technicians can assist in making your home or business a safe place for those who depend on it. These cleaning and disinfecting services have our technicians carefully comb through your property. They will target high-touch areas and other places that are cleaned infrequently. While administering our disinfecting services, our technicians in Memphis, Tennessee follow all EPA, CDC, and OHSA guidelines. All products used by our technicians are approved by the EPA.
During the disinfecting and cleaning process, our technicians will give your property a deep, thorough clean. Our technicians have specialized equipment for cleaning hard-to-reach areas. These services can help protect against pathogens as well as other irritants and allergens that commonly accumulate throughout the year.
Contact Memphis' Disinfecting & Cleaning Experts
Our technicians have a flexible schedule. Allowing you to schedule an appointment at the time most convenient to you and your business or home. Our deep clean techniques can help remove dust, dander, and other potential pollutants in your home or business. 
Read What Our Disinfecting & Cleaning Customers Are Saying​
"Richard and his staff are great to work with. They really care about the customer."
"The team at UWR were always fast and efficient to service my needs. The staff is also very friendly and helpful. I would strongly recommend their service."