Recognizing Fire Hazards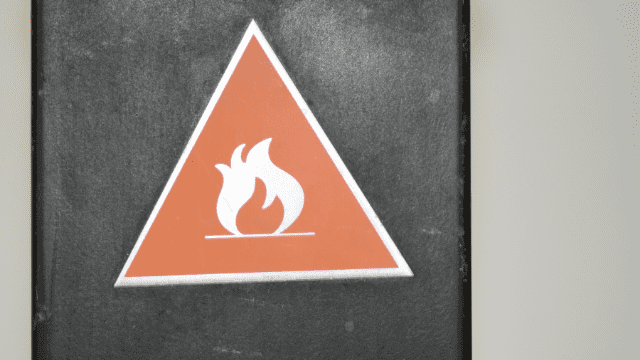 A major nightmare scenario for a homeowner is the possibility of a fire. When a fire happens in the home it could be a situation with damages contained to one room or a total loss of the property. In a worst-case scenario, there could even be injuries and loss of life. How do you defend against a destructive force like that? While it may not always be a possibility, it's always good to be proactive and reduce the risk to yourself and your property. Recognizing fire hazards can help prevent these events.
Today United Water Restoration Group of Memphis, Tennessee would like to teach our readers how to recognize common fire hazards in the phone that are often so overlooked, you may find you're guilty of it yourself.
Are You Practicing Safe Fire Hazard Prevention?
When you learned to cook, you were likely taught to always keep an eye on what you're doing. We understand that sometimes that can be difficult, especially for parents and pet owners. Sometimes you can't watch what you're cooking every single second. But there's also general inattentive cooking that can add to fire hazards as well. 
Whether it's using too much grease or cooking oil, neglecting your stovetop concoction for a phone call or text, or in some cases, people have even fallen asleep forgetting that the oven was on. 
It's a fact that most home fires happen in the kitchen, and a large amount of them are a result of user error. It's important when cooking to remain as focused as possible and if you absolutely must be pulled away, only allow it to be for a moment. 
To increase your safety net, be sure to equip your kitchen with a fire extinguisher so you can protect yourself and your home if a fire occurs.
Are You Overloading Your Outlets?
In the modern era, it goes without saying that we're more plugged in than ever. Even in an increasingly wireless world, there are still full power outlets everywhere for major appliances, home computers, and of course chargers for phones and other gadgets. Did you know that you can put too much strain on an outlet though? 
While typically able to handle most things you throw at it, modern power outlets are still only meant to push through a certain amount of energy at once. A fire hazard occurs due to overloading these outlets with multiple power strips and outlet additions. 
In an attempt to save space, you may be asking too much of a single outlet and in turn, put yourself and your home at risk for a fire. Simply put, do not use more than one power strip per set of outlets, and do not plug major appliances into those said power strips.
Be Safe, Be Prepared
By taking our tips into account, you've already reduced the fire hazards in your home by a large degree. You've protected yourself in a proactive way that will help you rest easy. It's important to note however that when it comes to fire, sometimes you can't always prepare for every possible scenario. 
If the worst strikes, contact United Water Restoration Group of Memphis, Tennessee at (901) 410-4466. We're available to take your call 24/7, and when you're in need of fire damage restoration we can be the answer to your situation.