11 Signs of Water Damage You Might See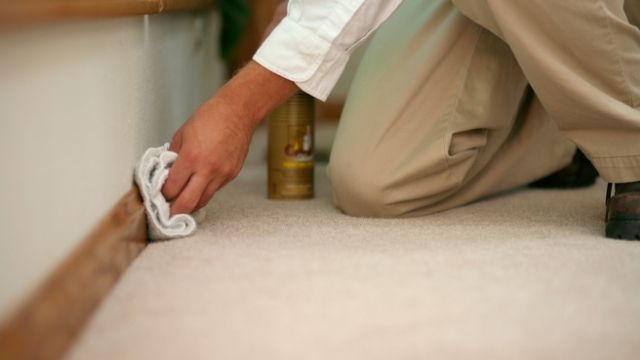 Signs of water damage in Memphis, Tennessee, can come in many forms. So United Water Restoration Groups of Memphis is going to cover 11 of the most common signs for you to look out for.
1. Musty Smell
One of the first signs of water damage you might notice is a musky, mildew smell in or near the impacted area.
2. Mold
Mold comes in many shapes and colors, so be on the lookout for black, brown, green, or other dark-colored spots.
3. Puddles of Water
Pools of water in and around your home or commercial space indicate a leak or unaddressed flooding issue likely causing water damage.
4. Rust
When metal stays wet for long periods of time, it forms rust, that red or orange substance. You might find rust near pipes, ducts, and faucets, leading you to a leak causing water damage.
5. Discoloration
When you've got water damage, you might see stains, dark spots, or wet spots on your walls, ceiling, floors, carpets, furniture, cabinets, and other surfaces around the space.
6. Cracks in the Walls or Ceiling
Cracks in the walls can indicate water damage lurking behind them, and cracks in the ceiling can indicate water damage caused by an upstairs bathroom, attic, or roof leak.
7. Swollen Drywall
Water can cause the drywall to swell and protrude, looking like it's going to burst. 
8. Sound of Dripping Water
If you're hearing consistent water running or dripping water, you might have a leak or plumbing issue causing unseen water damage that should be fixed.
9. Loose Caulk
Pressurized water can push out of poorly installed or damaged pipes or faucets, causing the caulk to peel.
10. Flaking Paint
Excess moisture can cause paint to bubble, peel, crack, and chip. This sign often leads to more serious damage if the cause of moisture isn't addressed.
11. Increased Water Bill
If you notice a sudden increase in your monthly water bill, you might have a hidden leak or drainage issue that could be causing water damage in your home or commercial space.
Have you spotted any of these common signs of water damage in Memphis, Tennessee? Contact the experts at United Water Restoration Group of Memphis, Tennessee, to learn how we can help. Call us at (901) 410-4466 today for an inspection!